HomeStudioToday was created as a resource for home studio recording enthusiasts of all skill levels, from the greenest novice to the seasoned veteran. I strive to provide compelling and informative content in the following categories:
NEWS
I scour the internet and social media in search of the best deals on music and home recording gear as well as product announcements and interesting music industry news to bring my readers. Follow HomeStudioToday on Facebook or Twitter, join our Facebook group for Home Studio Enthusiasts, or subscribe to our email list to get regular updates.
Finding honest, unbiased reviews of recording software and gear can be difficult. The need for a reliable source for quality, in-depth reviews of home studio products was the driving principle that led to me creating HomeStudioToday. I take reviews very seriously and pride myself in providing high-quality reviews chock full of screenshots, pictures, and audio samples that give my readers a complete picture of what they are getting for their hard-earned money. Please see my Review Policy for more information.
Home recording can have a steep learning curve, which is why I create comprehensive how-to guides for beginners and advanced users alike. I break down even the most complex topics into bite-sized chunks complete with illustrations and examples, making them easily accessible to newcomers. In July 2021, I launched HomeStudioCourses.com, a resource for musicians like you to learn about the complete art of recording, mixing, and mastering their own tracks at home with minimal equipment.
ABOUT HOME STUDIO TODAY'S FOUNDER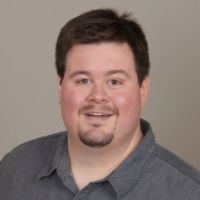 HomeStudioToday was founded by me, Dave Reed, a lifelong musician and home recording aficionado with over two decades of experience in both home and professional studio environments. I have a bachelor's degree in broadcast production as well as engineer and producer credits in a wide variety of musical genres.