I've finally reached the end of my quest to find the best piano plugins! In this roundup, I'll be weighing the results from the five in-depth reviews I've done over the previous weeks and crown the champions in each category, plus name my favorite free piano VST plugin as well. Let's get down to business!
If you enjoy this best-of roundup and decide to grab one of the items listed, please consider clicking through one of my links before you buy. I earn a small commission at no cost to you, which helps support this site and keep these best-of lists coming. Thanks!
(Editor's note: In my review roundups, I do not feature any plugin that doesn't offer an unrestricted demo for at least 7 days to evaluate the product. As such, plugins with restricted or no demo options like Keyscape, Pianoteq, or any of the numerous piano Kontakt samples on the market were not eligible for review. It is my belief that home studio producers should be provided a fully functional demo of software products before purchase due to the non-refundability of most software, and in most cases will not review products that don't have a fully functional demo or at least a limited return policy.)
---
Best Piano Plugin Overall – Arturia Piano V2
After intensely reviewing piano plugins for over a month, Arturia Piano V2 is the plugin that I was the most impressed by and got the highest score out of the bunch. Other than also having the highest price, I couldn't find a single fault with Arturia Piano V2 and was incredibly impressed by its featureset. Being the only modeled plugin out of the group, Arturia Piano V2 has the smallest download size, and is light on processor use while having an unbelievably realistic piano tone with tons of mic and sound output options.
If you're only going to buy one piano plugin, Arturia Piano V2 is well worth the investment. The best value of all comes from purchasing the entire Arturia V Collection 8, which comes with an additional 25 fully-featured keyboard plugins for under $500 retail.
Below is the sample from my full review of Arturia Piano: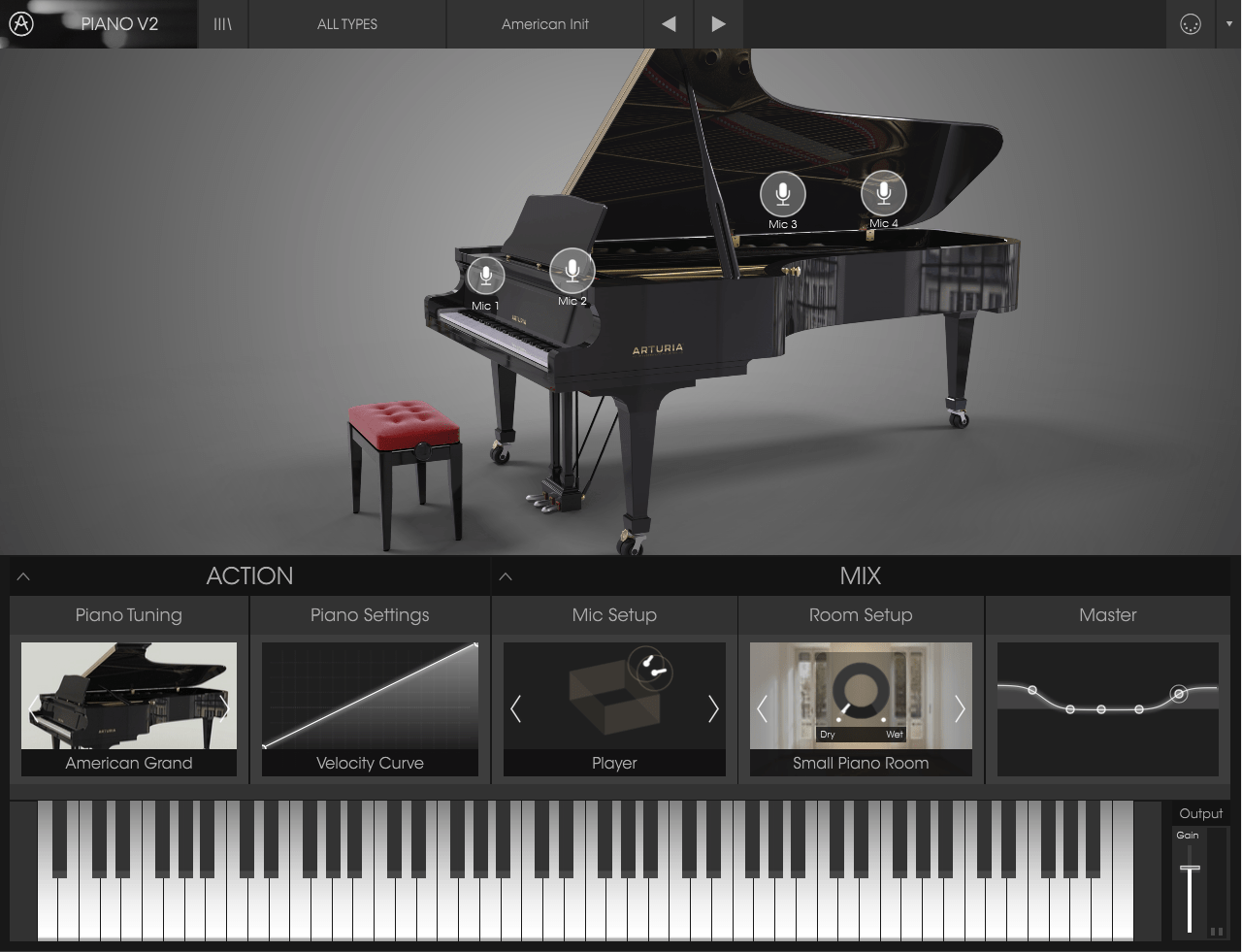 Visually appealing, well laid-out, versatile, and stuffed to the gills with highly musical controls, this easy-to-use plugin will quickly become your go-to for piano tones.
---
Most Realistic-Sounding Piano Plugin – Waves Grand Rhapsody Piano
It cannot be overstated how realistic-sounding the sample set in Waves Grand Rhapsody Piano is. The Fazioli F228 grand piano that Waves sampled in the creation of this plugin has a hauntingly good tone. It's clear from the days that I spent evaluating this plugin that Waves took a great deal of care in creating the samples using eight different mic configurations. In my review, I did find a few usability issues, but if those were fixed this plugin could easily have been the winner of the round-up.
Here is the demo from the complete review of Waves Grand Rhapsody Piano: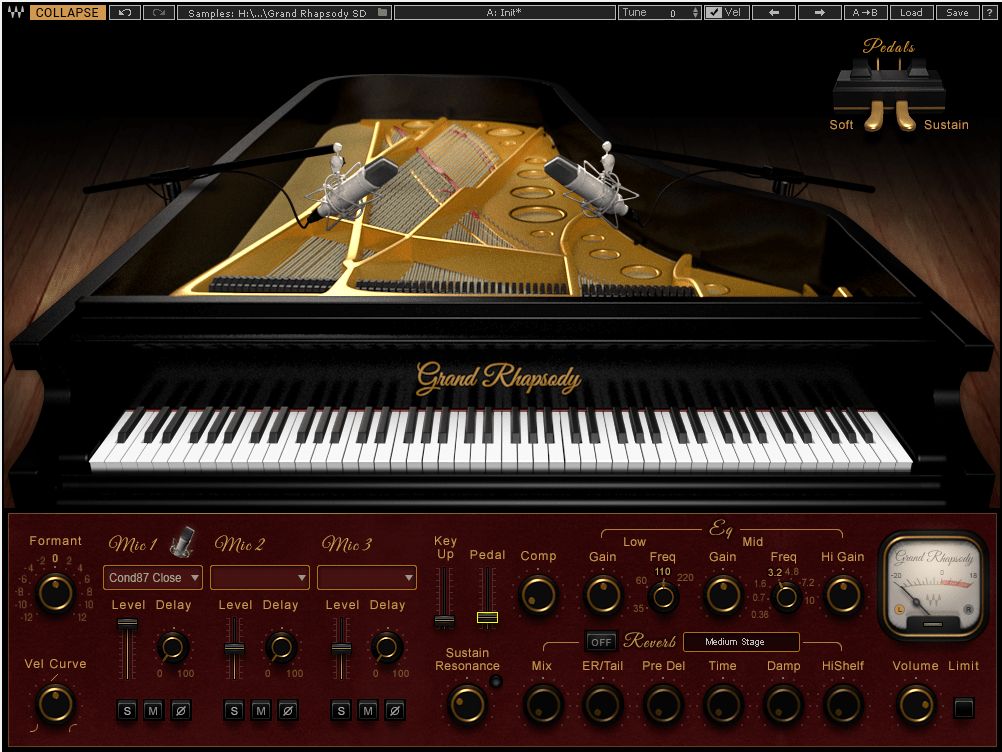 Huge sample library of a Fazioli F228 piano recorded with seven sought-after mic pairs. Featuring the highest-quality grand piano samples you'll find at any price point.
---
Best Piano Plugin Value – AIR Mini Grand
While the regular retail price of AIR Mini Grand may be slightly higher than that of the offering from SONiVOX, it is frequently on sale for under $15, making this plugin an absolute steal if you can get it on promotion. Also, it is very often bundled with other AIR virtual instrument plugins like Velvet and DB-33, making it an even greater value if purchased at the right time. As such, I found AIR Mini Grand to be the best value among the bunch.
Here is the sample from the in-depth review of AIR Mini Grand: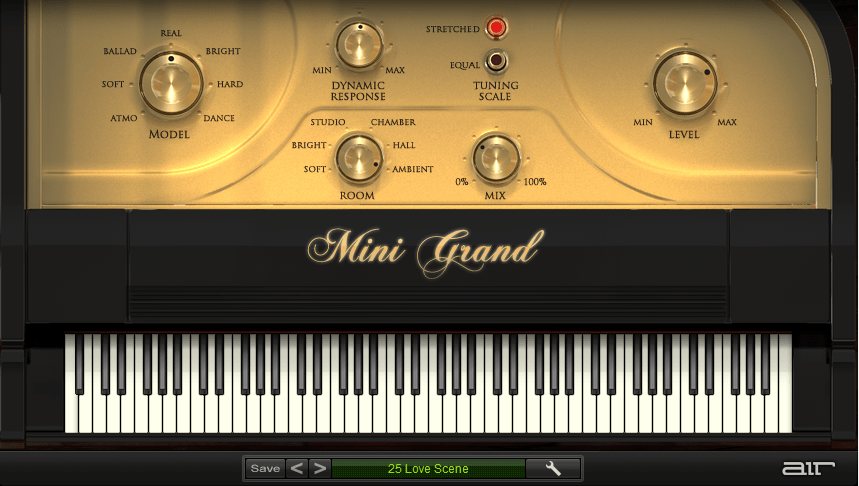 An incredible value on a faithful reproduction of the classic grand piano sound.
---
Best Standalone Features – Toontrack EZKeys Grand Piano
In addition to working well as a DAW plugin, Toontrack EZKeys Grand Piano has a great deal of additional standalone functionality that really makes it stand out. Though most of the plugins in the roundup also offer standalone versions, users will find many of the features of EZKeys particularly useful for songwriting, basic MIDI recording, or just playing around and blowing off steam without having to fully load into a DAW and set up a project.
Below is a sample of Toontrack EZKeys Grand Piano from my full review: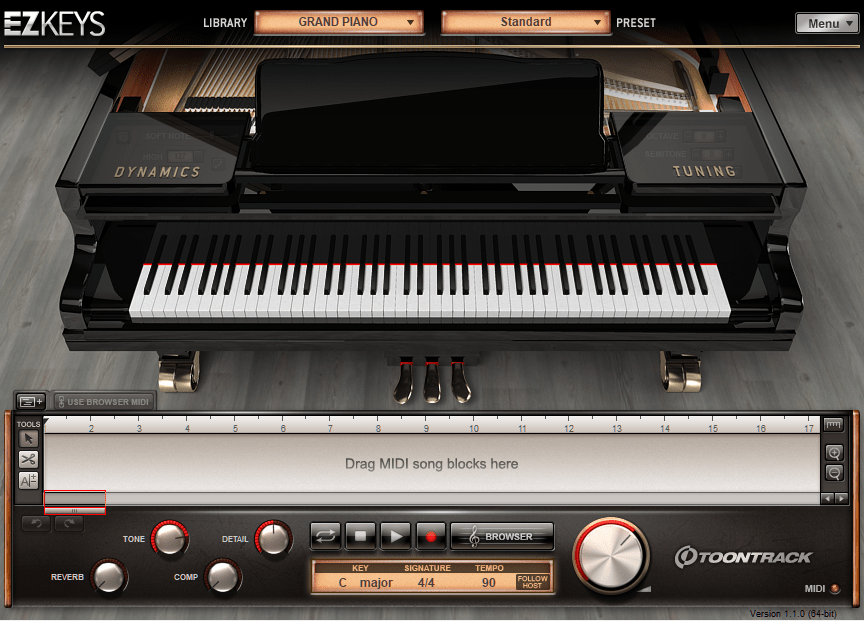 Visually attractive, easy to use, and very realistic sound, with tons of great features to quickly improve your workflow on tracks that call for a classic grand piano sound.
---
Best Extras – SONiVOX Eighty Eight Ensemble
SONiVOX Eighty-Eight Ensemble includes not only convincing piano tones at the lowest retail price point of our roundup, but also includes fun ensemble features that add choirs, pads, synths, strings, and other instruments to create interesting and unique sounds. Eighty Eight Ensemble is a fantastic option for those on a budget who want a realistic and versatile piano plugin and some additional functionality to play with.
A sample from my review of SONiVOX Eighty Eight Ensemble: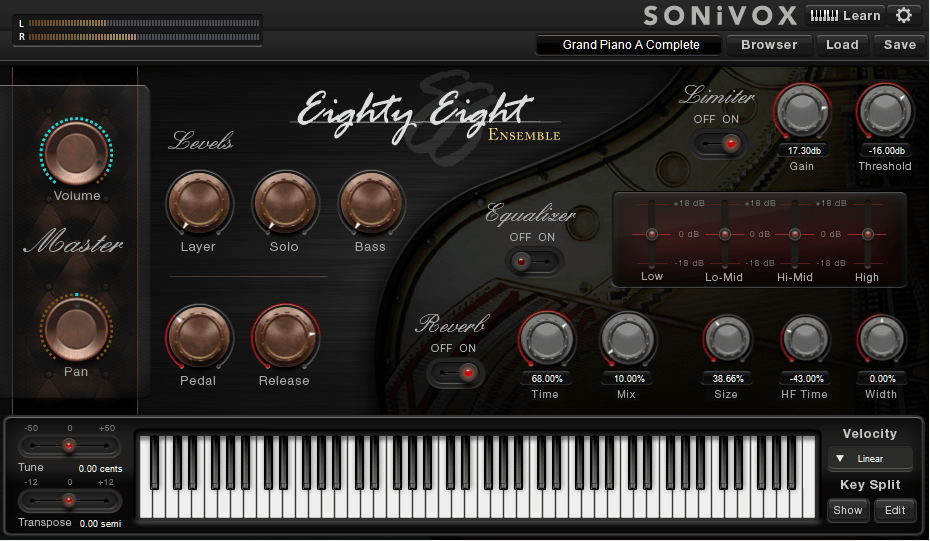 Wonderful and realistic piano tones plus a ton of additional ensemble functionality.
---
Best Free Piano VST Plugin – MSoundFactory Player with Monastery Grand Sample Pack
If you don't have the funds to pick up one of the plugins above, MeldaProduction's free MSoundFactory Player has a free 3GB+ sample library called Monastery Grand that is simply lovely. Though it doesn't have the breadth of mic options or depth of sample library of most of the others in the roundup, it's no slouch, and is a fantastic starting point for those on a budget.
In order to get MSoundFactory Player, just download the demo version and the Monastery Grand sample pack, then let the demo expire. You'll get to keep the free Player version of MSoundFactory as well as Monastery Grand.
If you'd like to read more about MSoundFactory, check out my full review here.
Here's a quick sample of MSoundFactory with Monastery Grand sample pack from my full review using the exact same MIDI file from the other five reviews in our roundup: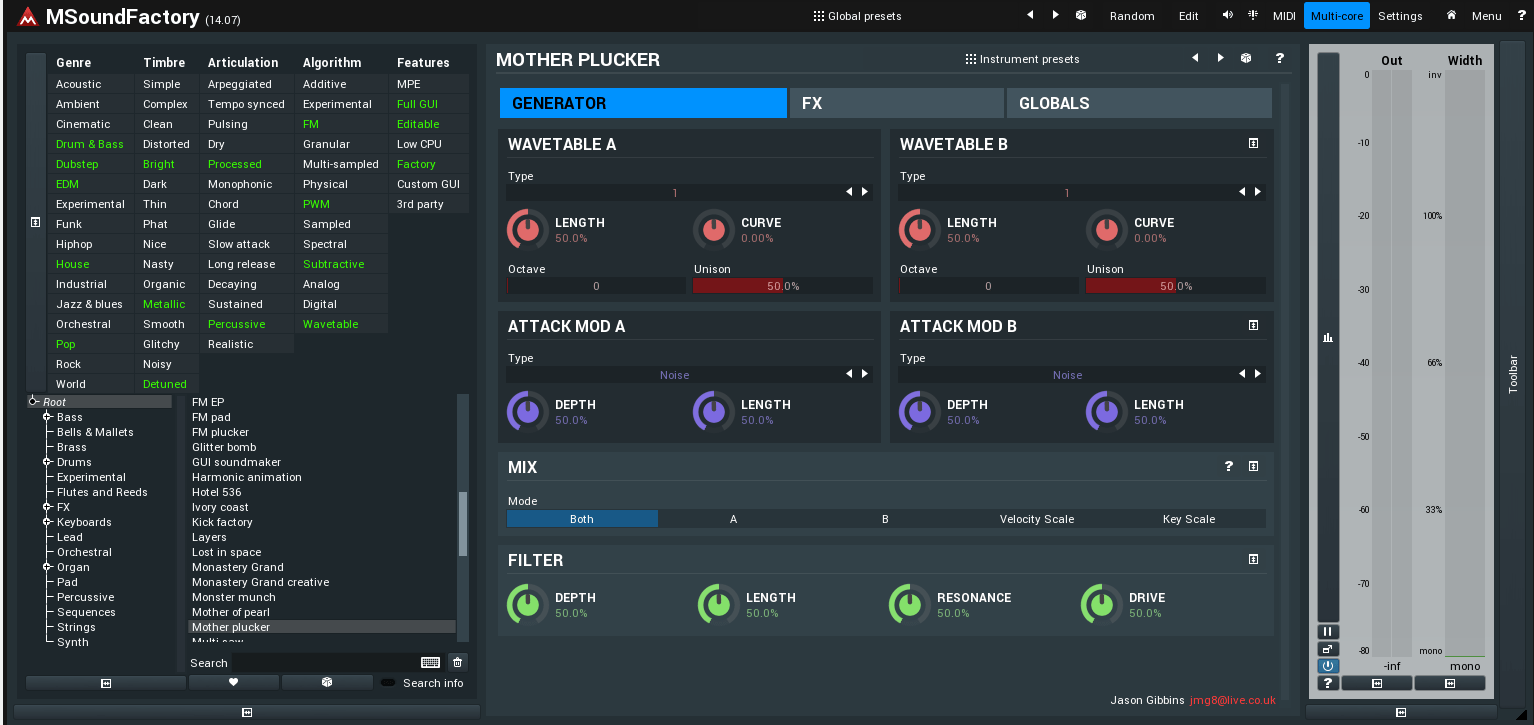 The most feature-rich synth I've ever used. Add in the free Monastery Grand and MDrummer sample packs and this plugin is an absolute tour de force.
(Note: In a previous version of this review roundup, Bitsonic Audio's Keyzone Classic was crowned the winner of this category, however, Bitsonic no longer gives away Keyzone Classic for free unless you already own another Bitsonic product. Also, MeldaProduction released their Monastery Grand sample pack for free along with the free MSoundFactory Player, which is far superior to Keyzone in every way. As such, I have replaced Keyzone with Melda's offering as the winner of Best Free Piano VST.)
---
That's it! I hope you enjoyed the whole series of reviews that culminated in this roundup, and that it proves useful in finding the best option for your piano tones. Please feel free to join us in the Home Studio Enthusiasts Facebook group for more discussion and advice!